Shows & Hosts
Shows & Hosts
Alicia puts together the most romantic music mix of the greatest love songs ever recorded. With songs from artists including Elton John, Celine Dion, Lionel Richie, Billy Joel, Phil Collins, Gloria Estefan, Chicago, Fleetwood Mac, Whitney Houston, Journey, Toto, Taylor Swift, Madonna, Kelly Clarkson and many more. You won't find a better range of music elsewhere on the radio. Alicia will also accept requests from listeners for particular songs for the special someone in your life.
With DJ's who are constantly curious and highly knowledgeable about all genres of music, we put together the Top Hits Afternoon covering everything from jazz, folk, techno, hip-hop, reggae and much more. For an afternoon of music that will both inspire and amuse, the Top Hits Afternoon broadens the usual mainstream of songs for your entertainment.
From science to history, from the sublime to the ridiculous, Alex will provide you with some fun facts and trivia that will raise your eyebrows, make you think or leave you speechless. Did you know for example that Danny Devito, before he became an actor, worked in a local mortuary styling the hair of dead women (Alex hasn't yet found out why it was only women).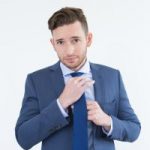 Join the late night jam for energetic inspiring music with a mix of musicians from around the world jamming with a core band. The late night jam is based on the art of improvisation, with Jazz as the primary foundation, but other influences and styles are heard too, creating an eclectic mix of music and culture for which Manchester is famous.
Start your day with Sam Carpenter's positive and energetic morning show. Sam will give you some information about the songs and the artists, but leaves you with the music so as not to challenge your attention span during the morning rush, but you'll still catch yourself singing along. Catch up with national and international news headlines at the top of the hour, but without any irritating sound-bites, together with sport and the all important weather forecast. Sam is friendly and direct, with a great sense of humour without the theatrics. He'll help you start your day in a good mood.